Mobile2020 has ended
Our project "More biking in small and medium sized towns of Central and Eastern Europe by 2020" (mobile2020) has ended. Read about our approach and achievements in our brochures "gaining momentum" and "keeping balance" or dive deeper into utility cycling with the mobile2020 handbook.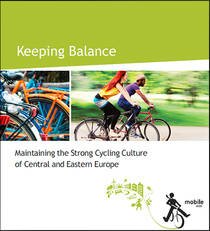 country pages
mobile2020 is implemented in 11 Central and Eastern European countries. Local information about the project and what is happening in the countries you may obtain from these pages, however, in the respective local languages only. Summaries of the proceedings in the countries will be available on the English main page.
Should you still not find what you are looking for, feel free to contact our local partner or the project management.